NYWICI members can access archived videos of our Digital Salons online. Topics ranged from Wordpress, Twitter, Writing for Online Marketing and Branding, Facebook, SEO Strategies to Increase Brand Visibility, Using Pinterest to Brand You and Your Business, Wordpress For Business, Wordpress For Business 201: Optimizing Your Wordpress Site, and Making the Most of Posting Videos on YouTube.
Previous Podcasts
10 Secrets for Great Communication
Stephanie Silverman explains how the 10 secrets relate to the art of presentation — for group presentations as well as during one-to-one conversations such as job interviews.
---
Coaching Salon for the Seasoned Professional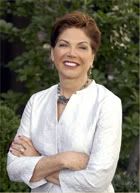 Experienced communicators learn how to reposition themselves to stand out in today's competitive job market: how to package your strengths and experience to create more opportunities. Facilitators: Terry R. Yoffe, CPCC, PCC, TRY Coaching, LLC; and Wendy Best, Managing Director, Recruiting, HR Consulting Division, The Forum Group.
---
Digital Salons
David Chadwick of Ruder Finn facilitated an interactive presentation about how to best use digital tools to engage with media and strengthen PR campaigns. He discussed the importance of building digital elements into PR initiatives, the ins and outs of digital/social networking to help establish professional relationships and how to strengthen a brand in the crowded online world.
---
This Coaching Salon featured Maren Perry, an executive coach at Arden Coaching, who shared her wisdom on the difference between managers and leaders, and why becoming a leader is an important step in furthering one's career and success. And for those who believe they are born followers, do not fret! Leadership can be an acquired skill!
---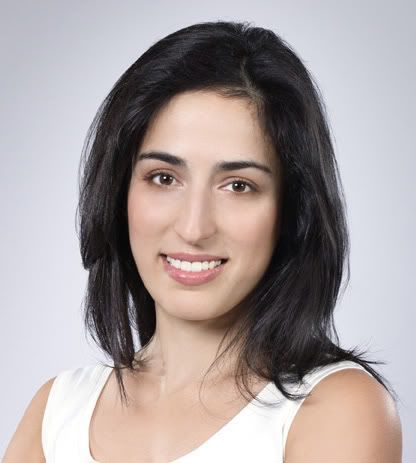 Mastering Facebook for business is an evolving process, noted Nelly Yusupova, Chief Technical Officer of Webgrrls International, who is also the founder of DigitalWoman.com and Chapter Leader of NYC Webgrrls, at NYWICI's Digital Salon: Facebook Content and Posting Strategies that Get Results.
---
Social Media 101

Facebook, Twitter, LinkedIn, Google+, Tumblr, goo.gl and GetGlu — Mashable's Emily Banks broke it down for NYWICI members and their guests as she discussed everything they always wanted to know about social media but were afraid to ask.
---
Integrated Social Media Marketing and Your Website


Hear how to integrate social media marketing on your website with speaker Jennifer Shaheen, the eMarketing and Technology Therapist®.
---
Digital Journalism: Pitching and Placing in an Online World


The web is a constant conversation and you have to bring your own unique voice to it says Andrea Chalupa, an editor for WalletPop.com.
---
Social Media — Carving Your Digital Identity 
Sree Sreenivasan, dean of student affairs and professor at Columbia Journalism School talks about mastering digital identities and how social media can work for businesses.
---
Search Engine Optimization (SEO)
Annie Stickey, General Manager of Minyanville.com, spoke to the NYWICI community on the importance of SEO in today's online marketing environment.
---
LinkedIn for Business

Nathan Egan, the Founder and CEO of Freesource gives insights and tips how to use LinkedIn for your business.
Here is a presentation by Carmina Pérez, writer, speaker and digital media marketing consultant, on how to use Twitter for business.
---
How to Leverage Location-Based Services for Business
Do you use Foursquare or Gouwalla? Anna O'Brien, a true social media maven, who has used her in-depth understanding of location-based social media platforms to generate big buzz for her employers, including CitiBank, on why you should.
---
SEO (Advanced)


Nik Papic of Squarespace, an online platform for website and blog development, presented SEO Part II — Optimizing Traffic from Search Engines.
---
Derek Halpern, founder of the marketing blog Social Triggers, gave valuable guidance at this members-only Digital Salon: Making Videos Work for You and Your Brand, hosted by Meredith Corporation.
---
Olivia Maloney, Vice President of Business Development at Voxy, talked about Mastering Online Advertising.
---
Pitching Content to Increase Online Branding

Anna Lindow, the Director of Marketing Strategy and Audience Development for Bundle, a New York-based startup funded by Microsoft, Morningstar and Citigroup, discussed Online Branding.